Show Your Fish 5K Giveaway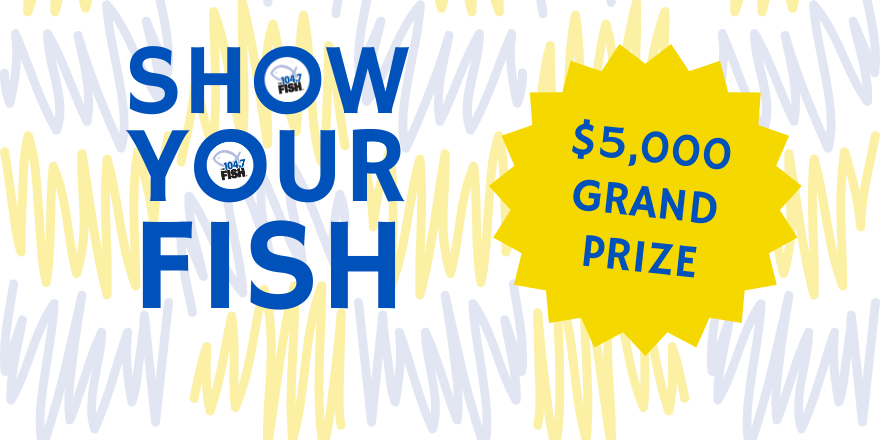 This Spring, you could win $5,000 just for repping your favorite station with The Fish logo!
*ENTRIES ARE NOW CLOSED. LISTEN FOR THE FINAL POSSIBLE QUALIFIERS FRIDAY, JUNE 18TH*
*GRAND PRIZE AND FIRST PRIZE WINNERS ANNOUNCEMENT ON MONDAY, JUNE 21ST*
Draw it on a sheet of paper, cut it into your lawn, make it out of toys...the more creative the better. Click the yellow "Add Your Own Submission" button below and submit your own Show Your Fish photo. Here are a few amazing examples from other listeners:

Listen weekdays starting May 10th in the 8am and 5pm hours for your name and us talking about your Fish. When you hear it, text us on our studio line within 10 minutes at 770-659-1047 with the phrase SHOW YOUR FISH and you'll win $100 and a shot at the $5,000 grand prize! Plus, whether we read your name or not everyone is qualified to win $1,000!
IMPORTANT: You must text us the phrase SHOW YOUR FISH (if you hear your name called) from the same cell phone # you submit in the form below.
It's $5,000 up for grabs with Show Your Fish!