In 2006, 104.7 The Fish started a new campaign called Christmas Wish with no budget and a truly divine vision. Christmas Wish works by asking our listeners to submit a story about a friend, family member, co-worker, or anyone they know of that truly needs help during the holiday season. Through the donations and generosity of listeners and advertisers, the Christmas Wish Fund helps make a difference in the lives of others in the Atlanta area.
In 2012, through the generosity of our listeners, 104.7 The Fish was able to grant local listener's needs. Each year, we set out to continue one of the most meaningful projects the Atlanta area will witness and make it bigger. To accomplish this, in 2017 104.7 began an initiative called ACTS OF LOVE to address metro-Atlantans needs year-round.
ACTS OF LOVE is all about neighbors helping neighbors. To see who has been helped by fellow listeners, view the stories below.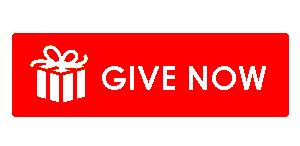 AutoGift is an organization that gives single mothers with minor children, and no access to a car, the gift of a safe, reliable, debt-free automobile as a resource to be used to enhance their quality of life. Watch as Fish listeners provide a single mother with a new vehicle and new start to life!
---
Jake was recently diagnosed with Scleroderma, a life-threatening autoimmune disease that is attacking his major organs. Thanks to our listeners and Beaver Toyota of Cumming, this family receives help getting Jake to his frequent dialysis and doctor appointments.
---
Jamie and Cody began fostering Blake when he was just 3 days old. Watch as they receive help from Fish listeners to complete the adoption process and prepare for his future.
---
This Act of Love helps Tyler move closer to the hospital where his wife Ashleigh, who is battling Cystic Fibrosis, undergoes a second lung transplant.
---
Elim gets a chance to continue his college education thanks to our listeners and Truett McConnell University!
---
Melita was a mother of three, jobless and homeless. With the help of Atlanta Mission, she has a job and an unfurnished home. 104.7 The Fish stepped in to give Melita a huge surprise that transformed her new house into a home for her family.
---
A generous Fish Christmas Wish comes true for Erica as she gets a new start on life and a pathway to become a nurse.
---
Fish listeners gathered hundreds of VHS tapes for Matthew who has Down-Syndrome. VHS tapes are one of his favorite parts of life!
---