In 2006, 104.7 The Fish started a new campaign called Christmas Wish with no budget and a truly divine vision. Christmas Wish works by asking our listeners to submit a story about a friend, family member, co-worker, or anyone they know of that truly needs help during the holiday season. Through the donations and generosity of listeners and advertisers, the Christmas Wish Fund helps make a difference in the lives of others in the Atlanta area.
In 2012, through the generosity of our listeners, 104.7 The Fish was able to grant local listener's needs. Each year, we set out to continue one of the most meaningful projects the Atlanta area will witness and make it bigger. To accomplish this, in 2017 104.7 began an initiative called ACTS OF LOVE to address metro-Atlantans needs year-round.
ACTS OF LOVE is all about neighbors helping neighbors. To see who has been helped by fellow listeners, view the stories below.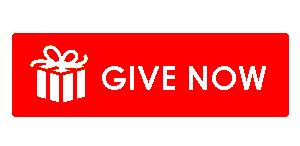 Ivey has been working to save for an apartment - all while living in her car during the summer heat wave. That's when Chick-fil-A Atlanta and Fish listeners stepped in to help Ivey and her daughter.
---
Kevin & Taylor share good news with Deloris and her eight grandchildren (ages 3 - 16) that she's raising.
---
Act of Love for Edward, a single father, who's been working hard to find a new residence where his family can live together.
---
Jennie is a cancer survivor living in Mableton, GA who is permanently disabled and doesn't own a vehicle. She has a number of doctor's appointments each month in Austell and Marietta and struggles to find rides or pay expensive cab services as the bus does not reach her area...but she's about to receive some help from all our Fish listeners!
---
Hashawn is a pregnant mother of a two year-old boy living in Lawrenceville, GA. Her current home lacks hot water, flooring, and is filled with mold from a prior flood. Everyone in her household is forced to sleep in a small room as other spaces have been left uninhabitable. Because of the generosity of 104.7 The Fish listeners, her family's life is about to change...
---
Miriam is a single mom of four kids who earlier this year due to job cuts was forced to lose her apartment. Luckily, they were accepted into a shelter but the move out date is quickly approaching. She's been taking extra shifts at her new job to save for a place of their own. However, the family car used to commute needs a visit to a mechanic for a throttle issue.
---
Shan and Ricky are parents to a baby boy, Adore, who was born 2 months early on December 8th, 2019 and kept on a ventilator for months at Scottish Rite's NICU. See how Chick-fil-A Atlanta partners with Acts of Love to help this growing family.
---
Amber and Russell live in Forsyth county with their daughter. On July 4th, Russell broke his neck trying to avoid a child while jumping in the pool and spent 2 weeks in the hospital. He can walk but is still on the road to recovery. See how Chick-fil-A The Collection Forsyth and 104.7 The Fish listeners join together to help this family!
---
Larry (69) was nominated for Acts of Love by his sister, Tammy. After his wife passed away Larry was diagnosed with lung cancer and he drives to treatments in a truck with no A/C while on oxygen. Now, he must move out of his house in 8 days as the property is no longer livable for a resident in his condition.
---
Pilar was nominated for Acts of Love by her care-giver, Jennifer, who has been with Pilar for 10 years in Sandy Springs, GA. Pilar is wheelchair bound due to several permanent, severe disabilities. Due to COVID, her caregivers have been cut back and Jennifer can no longer lift her into a vehicle. This Act of Love helps give the gift of mobility!
---
Jarvis is a Youth Pastor living in Lawrenceville, GA. He was nominated by Emerald who met Jarvis while he was her daughter's youth pastor. Back in April, Jarvis was placed on furlough right after starting a clothing brand called Go Do Something, which gives back to the community based on sales.
---
Merilyn is a single mom who works as a Medication Assistant at an elderly care facility in Marietta, GA. Merilyn is studying to become a Nurse to continue her work with seniors. While working to support her son, Merilyn has fallen behind on her tuition for her last year of classes and is in danger of being dropped from the program.
---
Mark and Sarah Johnson are a young couple from Dacula, GA and proud parents of their 17-month-old son, Ryker. Back in August, five days after closing on their new home, Ryker was diagnosed with Leukemia. He started his 2nd round of chemo recently which involves a four week stay at Children's Healthcare of Atlanta. The family's biggest concern is keeping their home safe and clean for when Ryker comes home from the hospital as he will basically have no immune system.
---
Emileigh is an 18 year-old girl in Monroe, GA who fought cancer as a young child and it cost her one of her legs. Now, the cancer is back in the other leg, which she is fighting to keep. In order to help relieve some of the burden and allow Emileigh and Jennifer to focus on fighting Fish listeners and Mark Spain Real Estate are granting this Act of Love!
---
AutoGift is an organization that gives single mothers with minor children, and no access to a car, the gift of a safe, reliable, debt-free automobile as a resource to be used to enhance their quality of life. Watch as Fish listeners provide a single mother with a new vehicle and new start to life!
---
Jake was recently diagnosed with Scleroderma, a life-threatening autoimmune disease that is attacking his major organs. Thanks to our listeners and Beaver Toyota of Cumming, this family receives help getting Jake to his frequent dialysis and doctor appointments.
---
Jamie and Cody began fostering Blake when he was just 3 days old. Watch as they receive help from Fish listeners to complete the adoption process and prepare for his future.
---
This Act of Love helps Tyler move closer to the hospital where his wife Ashleigh, who is battling Cystic Fibrosis, undergoes a second lung transplant.
---
Elim gets a chance to continue his college education thanks to our listeners and Truett McConnell University!
---
Melita was a mother of three, jobless and homeless. With the help of Atlanta Mission, she has a job and an unfurnished home. 104.7 The Fish stepped in to give Melita a huge surprise that transformed her new house into a home for her family.
---
A generous Fish Christmas Wish comes true for Erica as she gets a new start on life and a pathway to become a nurse.
---
Fish listeners gathered hundreds of VHS tapes for Matthew who has Down-Syndrome. VHS tapes are one of his favorite parts of life!
---